The top 10 Twitter video tools for 2023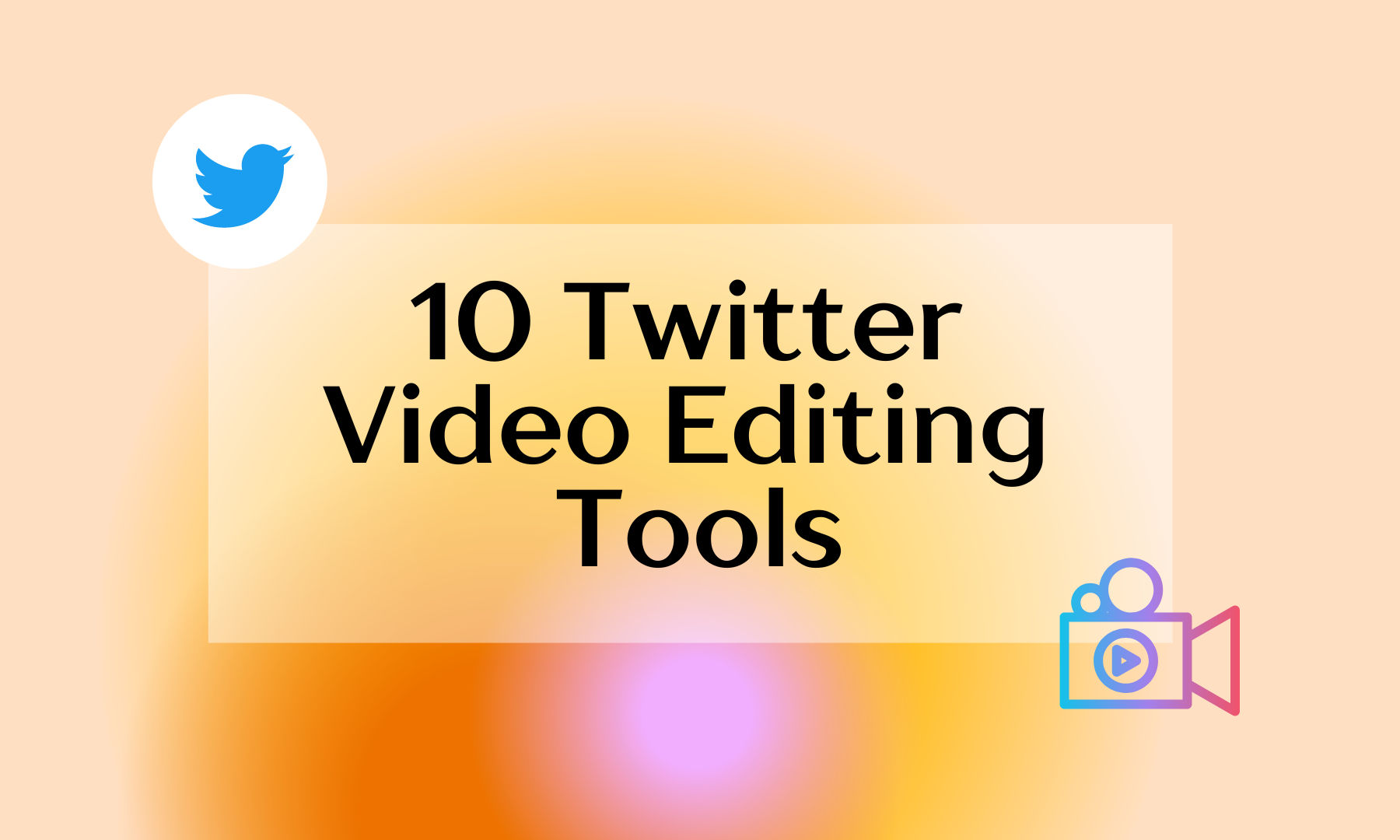 Twitter is a great platform to engage in conversations with your audience. It is mainly used for sharing information in short lines of text called tweets or threads. But did you know that you can publish long-form videos up to 2-hour long on Twitter?
In this post, we'll share the top 10 video editing tools to help you create professional and eye-catching videos.
Canva is the ultimate content creation tool every marketer needs in their kit. The app has thousands of pre-designed templates for social media posts that you can style and customize with your branding.
You can also choose from a wide range of royalty-free stock photos, graphics and videos to add to your content. Just choose a video template and have fun with it!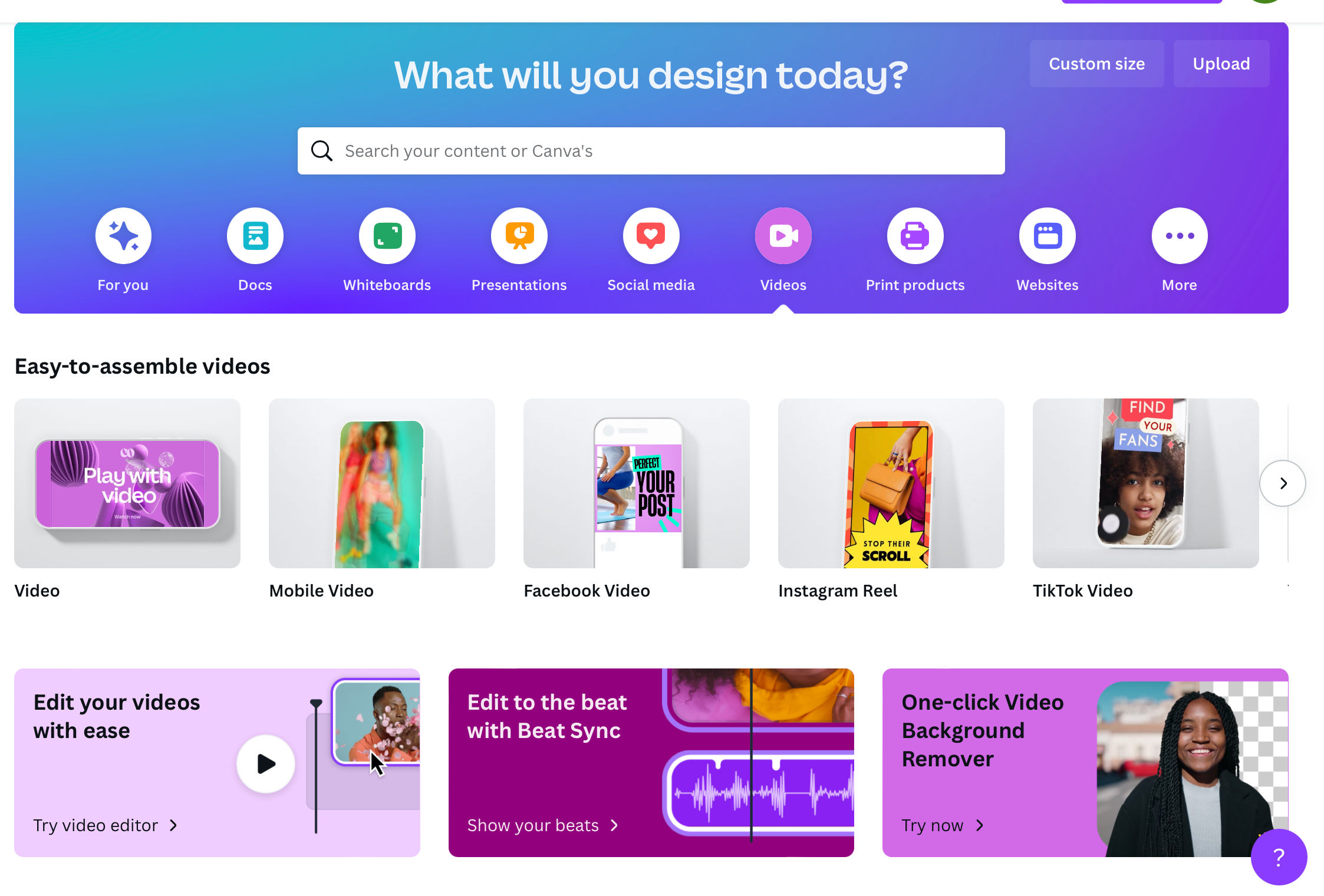 Fees: Free, paid plans from $14.99/mo.
Devices: Desktop, IOs,and Android
Website: https://www.canva.com
CapCut is a popular mobile video editor developed by the creators of TikTok. This tool allows you to create amazing videos on your mobile phone and share them directly to Twitter or other social media platforms.
The editor comes with a complete set of functions that allow you to trim, cut & adjust the speed of your video, and add music (from the TikTok song library), text, and other fun graphics.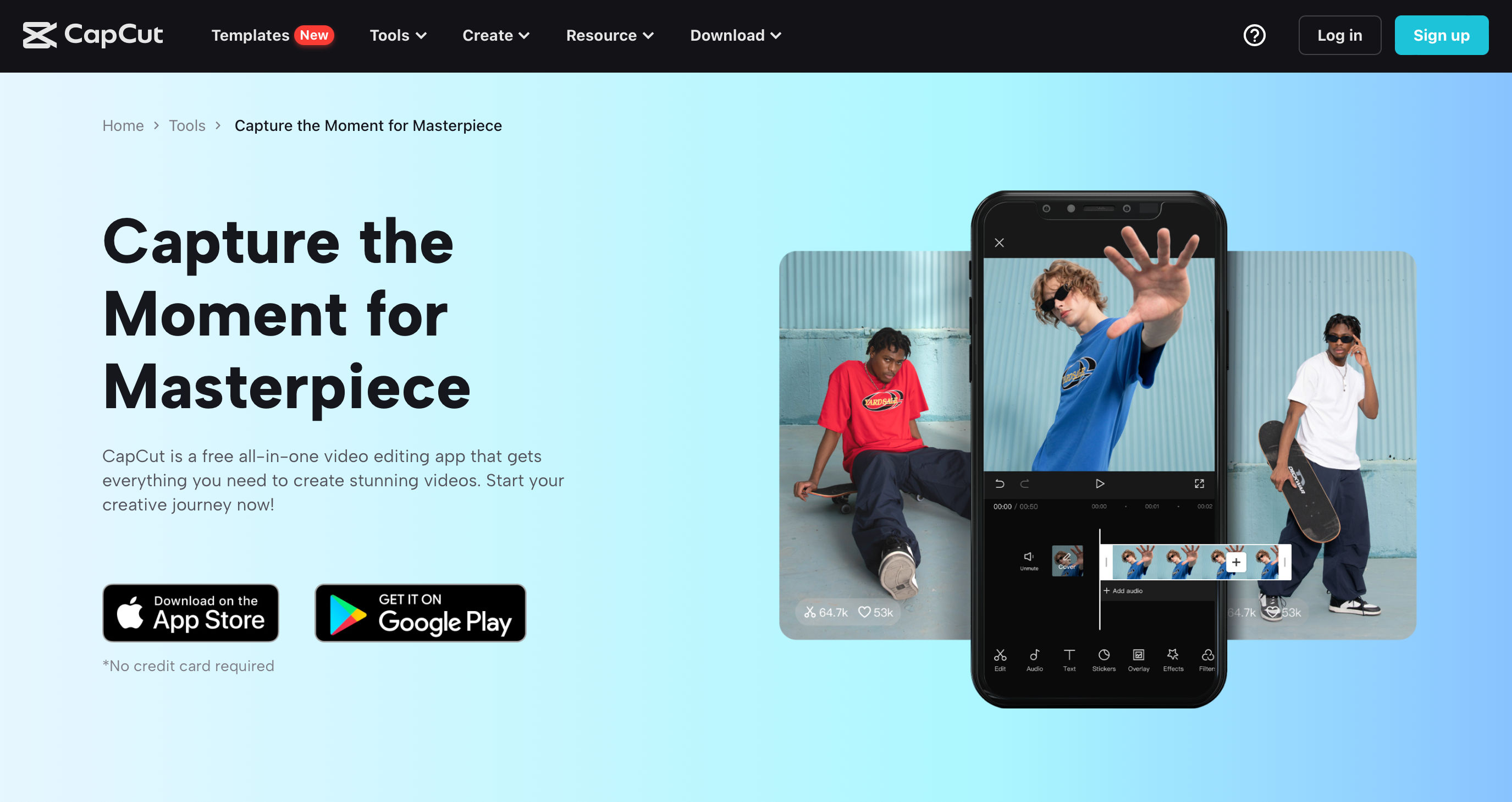 Fees: Free
Devices: Desktop, Mac, Android and IOs
Website: https://www.capcut.com
InShot is a mobile editing app that is great for creating and editing short videos on the go. You can select from different frame sizes, add text and captions, and even create slow-motion and time-lapse videos.
InShot is easy to use by beginners and is available on both IOs and Android devices and is also free to use.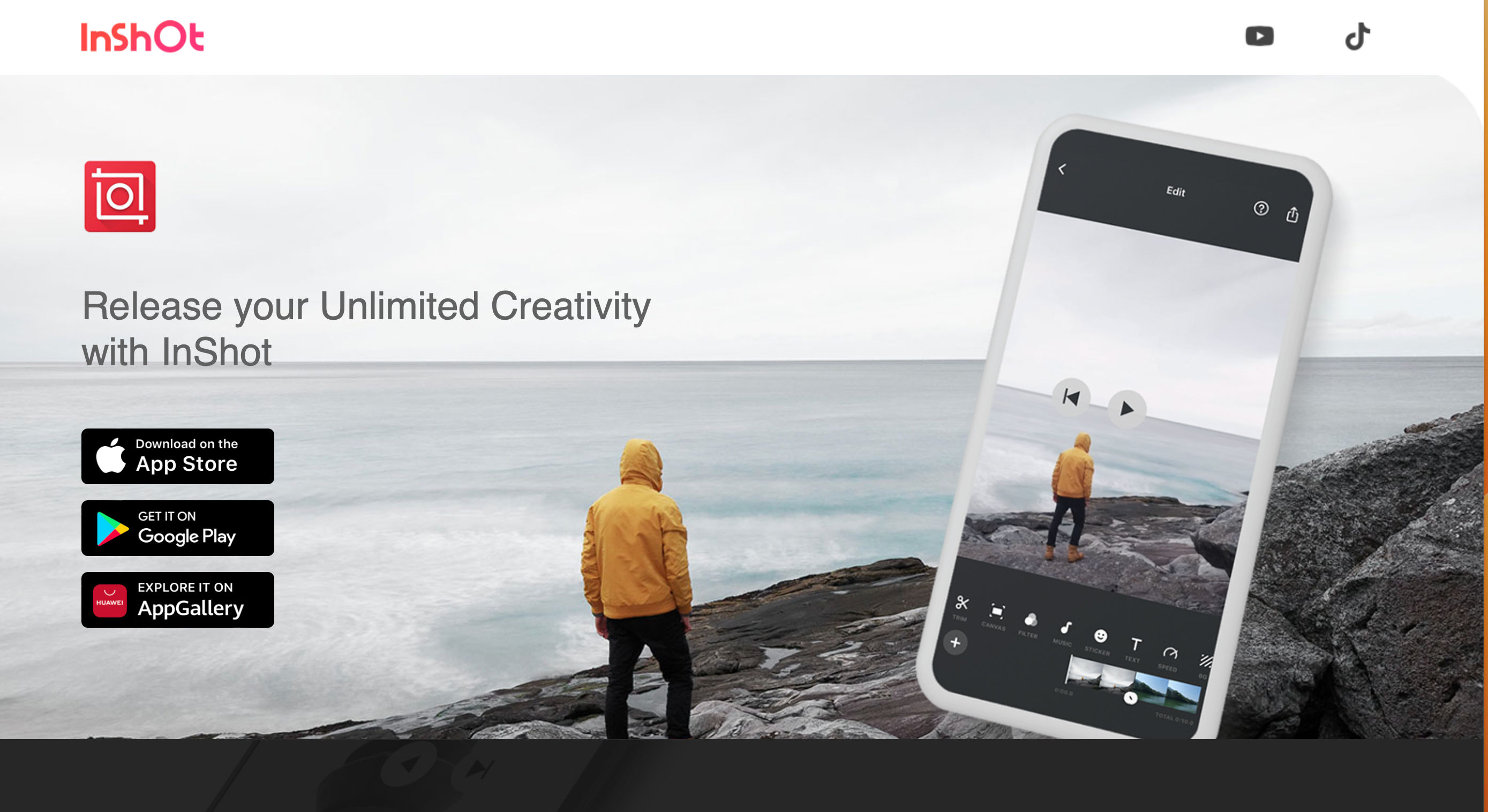 Fees: Free
Devices: IOS, Android, Huawei
Website: https://inshot.com
Adobe Express is a free video creation tool that allows you to create short videos for any social media destination in just a few minutes. It works across devices (phone, tablet, and desktop) and you can integrate it with other Adobe cloud apps.
This tool is designed for beginners and has a simplified video editor. If you're looking for more advanced features you can upgrade to Premiere Rush or Pro.
Fees: Free
Devices: Desktop, IOs, and Android
Website: https://adobe.com/express/create/video
Adobe Premiere Rush is a powerful video editor that you can use to create long-form videos for YouTube, Twitter and other social media platforms.
Rush allows you to import & trim videos, add text and custom graphics, music, filters and transitions for your videos to make them look more professional.
Rush is available on multiple devices and is great for professional video editors who want the flexibility to edit their videos cross-device and on the go.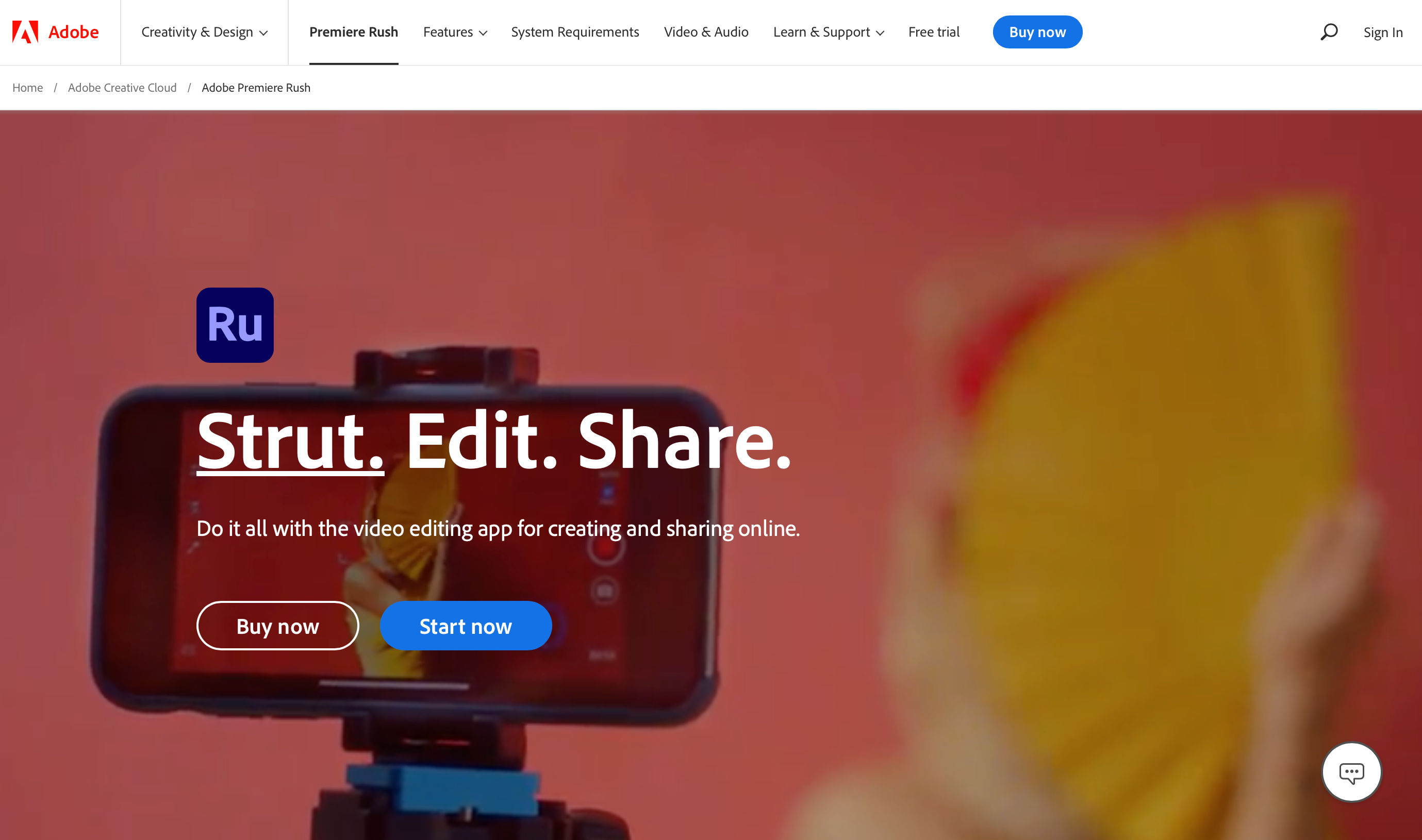 Fees: from $20.99/mo.
Devices: Desktop, IOs and Android
Website: https://adobe.com/products/premiere-rush
Kapwing is an all-in-one video editor that allows you to create engaging videos for Twitter and other platforms.
Kapwing is great for teams who want to collaborate on videos in real time, and it allows you to add captions automatically, record your screen and even create memes and GIFs. It has a free plan, and a paid plan starting at $16/mo.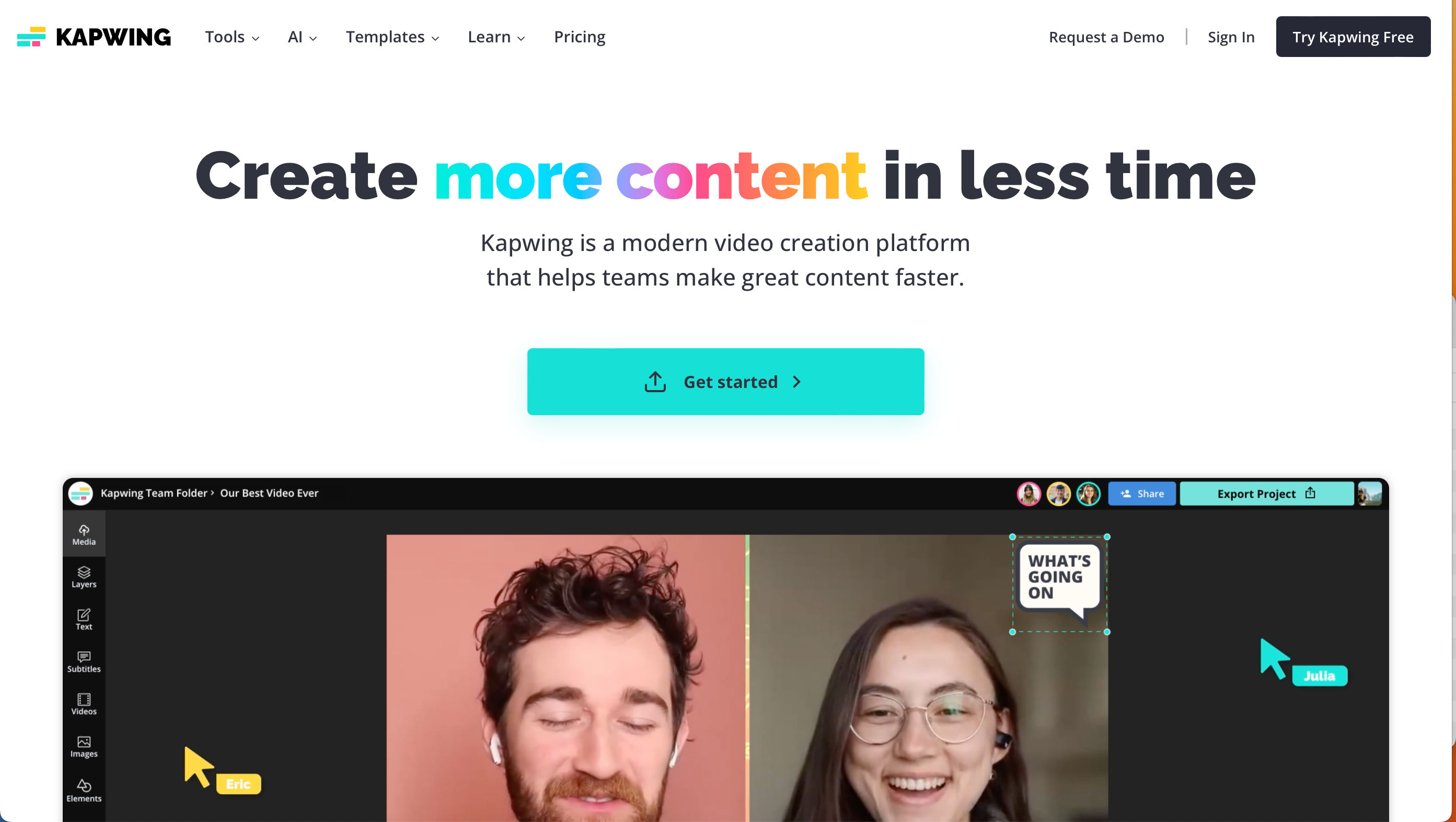 Fees: Free and paid from $16/mo.
Website: https://kapwing.com
InVideo is a great tool for creating quality videos for Twitter. With InVideo you can customize the colors and fonts to match your brand. This tool also includes ai features that convert text to video and speech to text as well as a background remover tool.
You can get started for free, but if you'd like to access the full set of features you can sign up for a paid plan from $15/mo.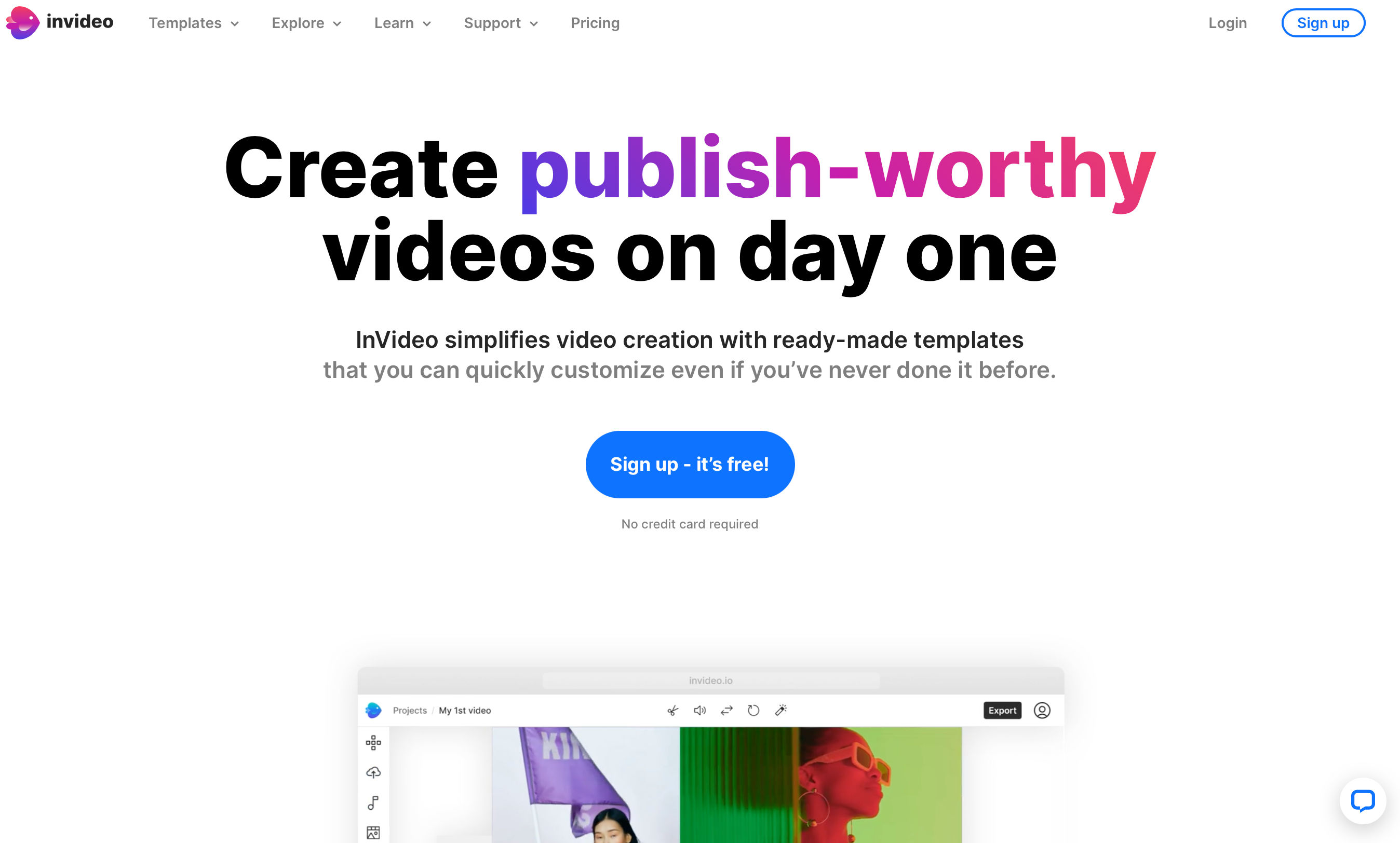 Fees: Free, paid plans from $15/mo.
Webiste: https://invideo.io
Lumen5 uses ai-technology to turn blog posts and written content into engaging videos. Simply enter a URL link to your blog and Lumen5 will pull in text and images to make a video.
If your content is not published online, you can also type in text and add images manually, and with just a few clicks you can create a beautiful video presentation.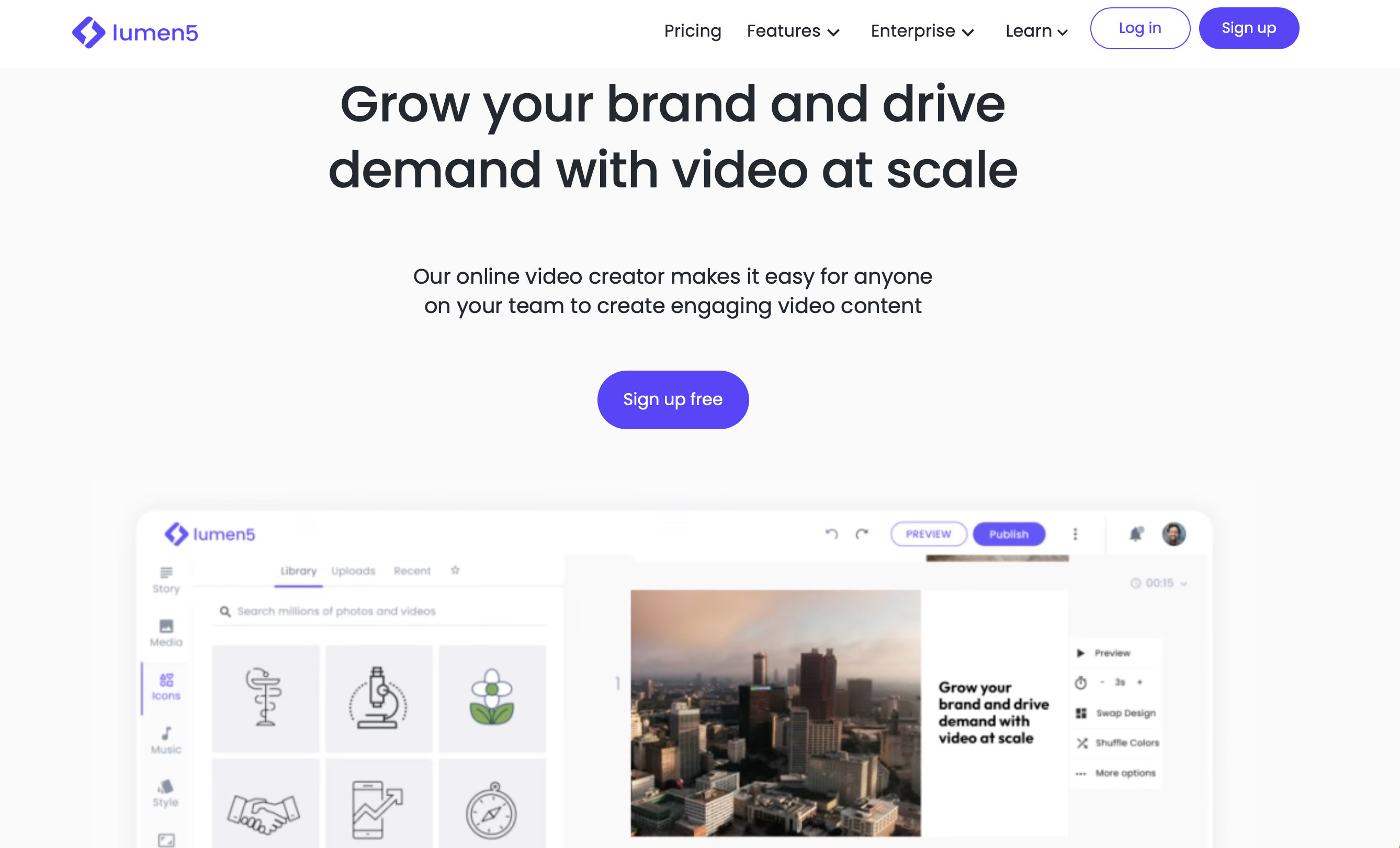 Fees: Free, paid plans from $29/mo.
Devices: Desktop
Website: https://lumen5.com/blog-to-video
Animoto is a popular video editing tool that allows you to choose from a variety of video templates designed to suit different industries. It allows you to customize your videos with your branding colors, and use stock images, footage and music to enhance each video clip.
Animoto is easy to use by beginners with no prior video editing experience.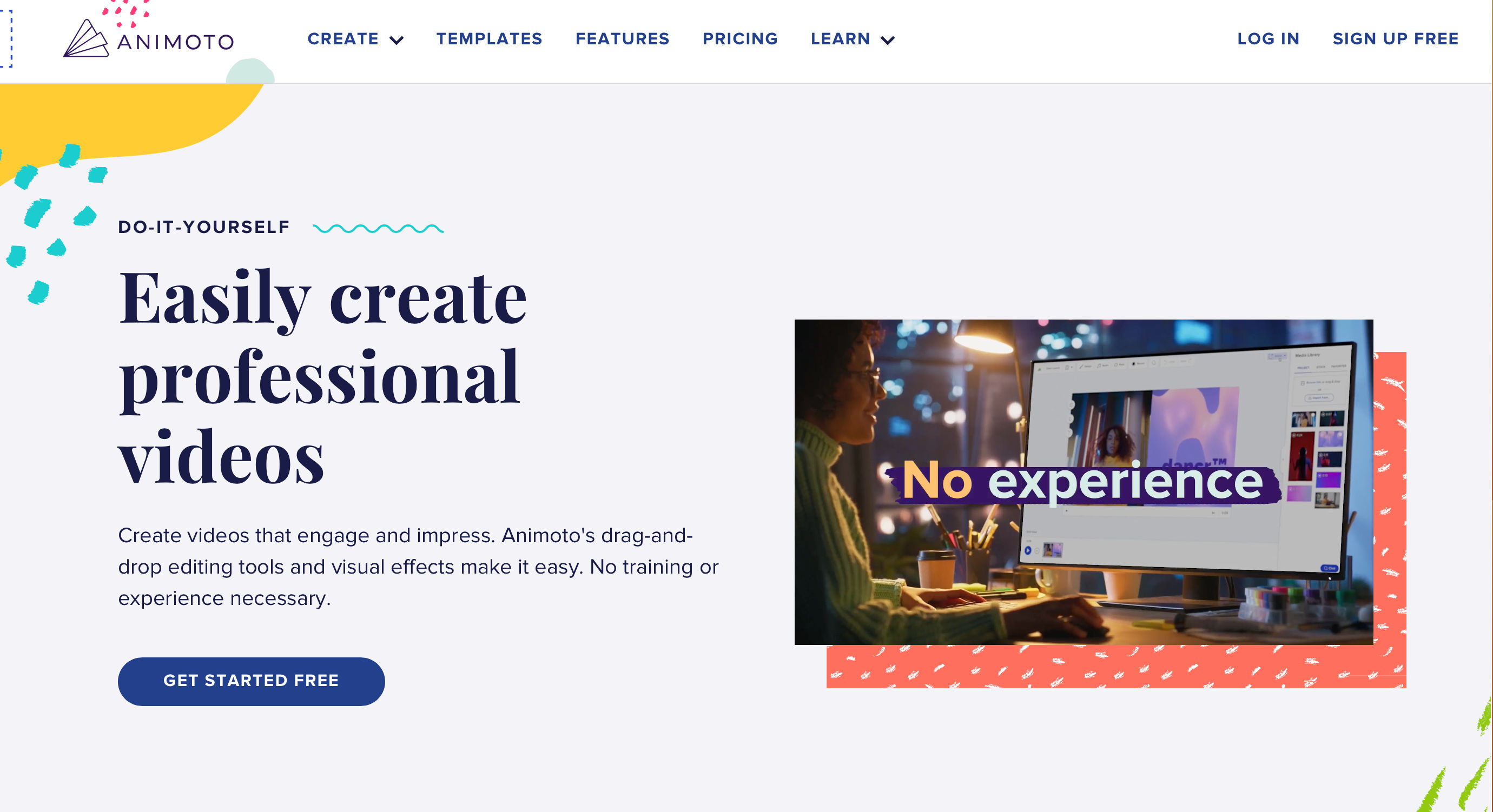 Fees: Free, paid plans start at $16/mo.
Devices: Desktop and IOs
Website: https://animoto.com
ClipChamp is a video editing tool part of the Microsoft family that allows you to turn images into animated slideshows. You can use it to create corporate presentations, highlight photos from an event, or create simple videos for your products.
Just upload your imagery into ClipChamp, and add text, effects, and music to create a simple and professional video for Twitter.
Fee: Free, paid plans starting from $11.49
Devices: Desktop and IOs
Website: https://clipchamp.com