How to schedule a Twitter thread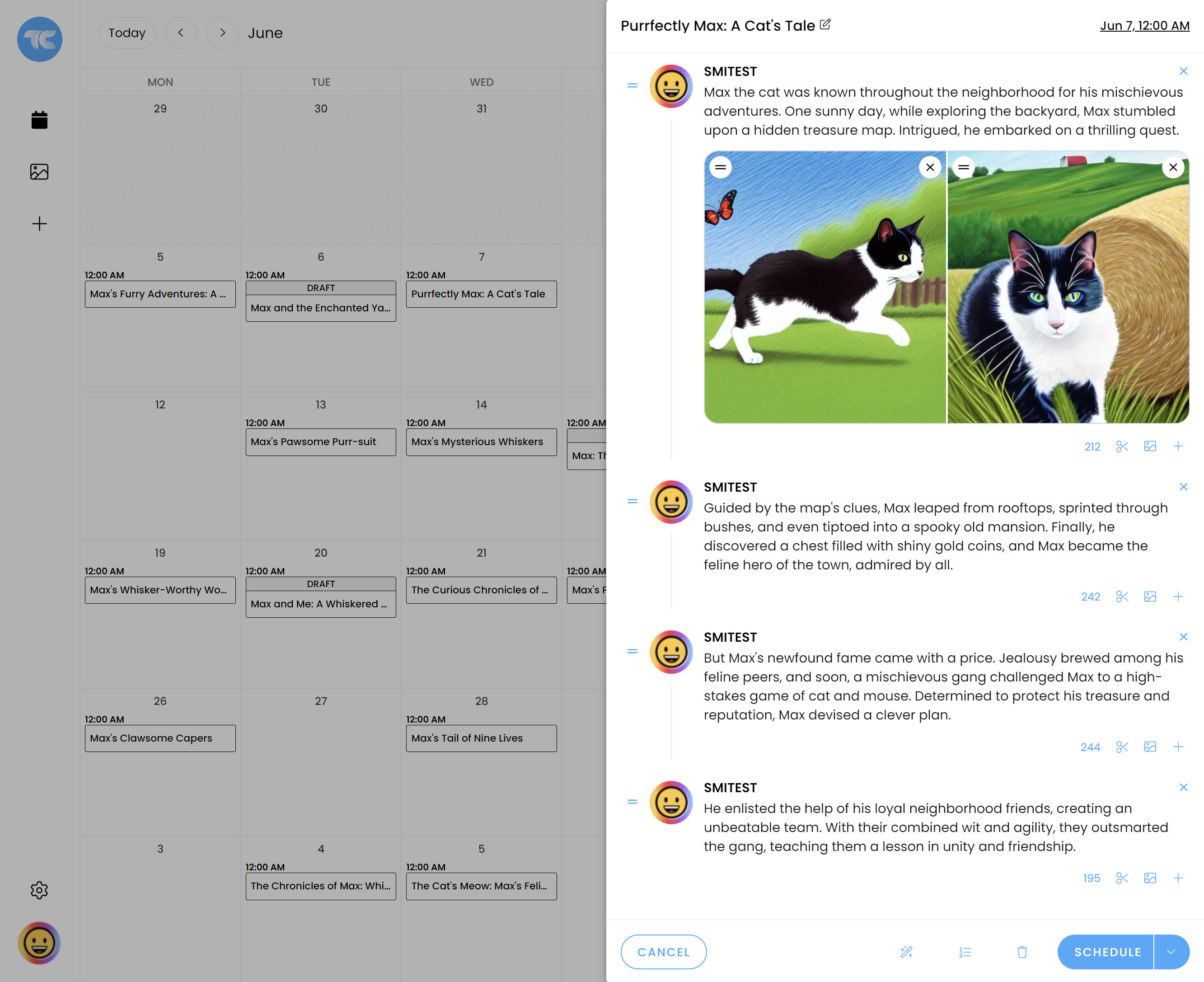 Creating a long Twitter thread on the Twitter app or Twitter website can be really cumbersome at times.
It can often take up to an hour to get your thread created, with each tweet looking just right. It's a pretty risky endeavour, as you can't save your draft thread and there is no way to schedule it to be posted later either.
Thread Creator aims to solve some of these problems. You can easily create a draft, much like you would start writing a new blog post or word document. You can save unlimited drafts, and most importantly, you can either schedule your threads to be posted on a date and at a time of your choosing, or you can post them immediately, if you like.
We've created a step-by-step guide on how to schedule your Twitter thread below.
If you prefer to learn something while watching a video instead, then watch this 3 minute demo, otherwise, skip ahead to the guide below the video.
Login or Sign up to Thread Creator
Click on "Compose" in the left menu, or by hovering a day on the month calendar.
Type out your thread in the input area, or copy and paste the contents of your thread from another document or blog post. If your post is longer than 280 characters, use the split feature to split it into tweets.
To add an image to a tweet, click on the image icon under the tweet in the preview pane and add an image to your tweet.
Choose a date and time for when you would like your thread to be published to Twitter.
Hit the schedule button and you are done!