The Top 10 Twitter Thread Scheduling Tools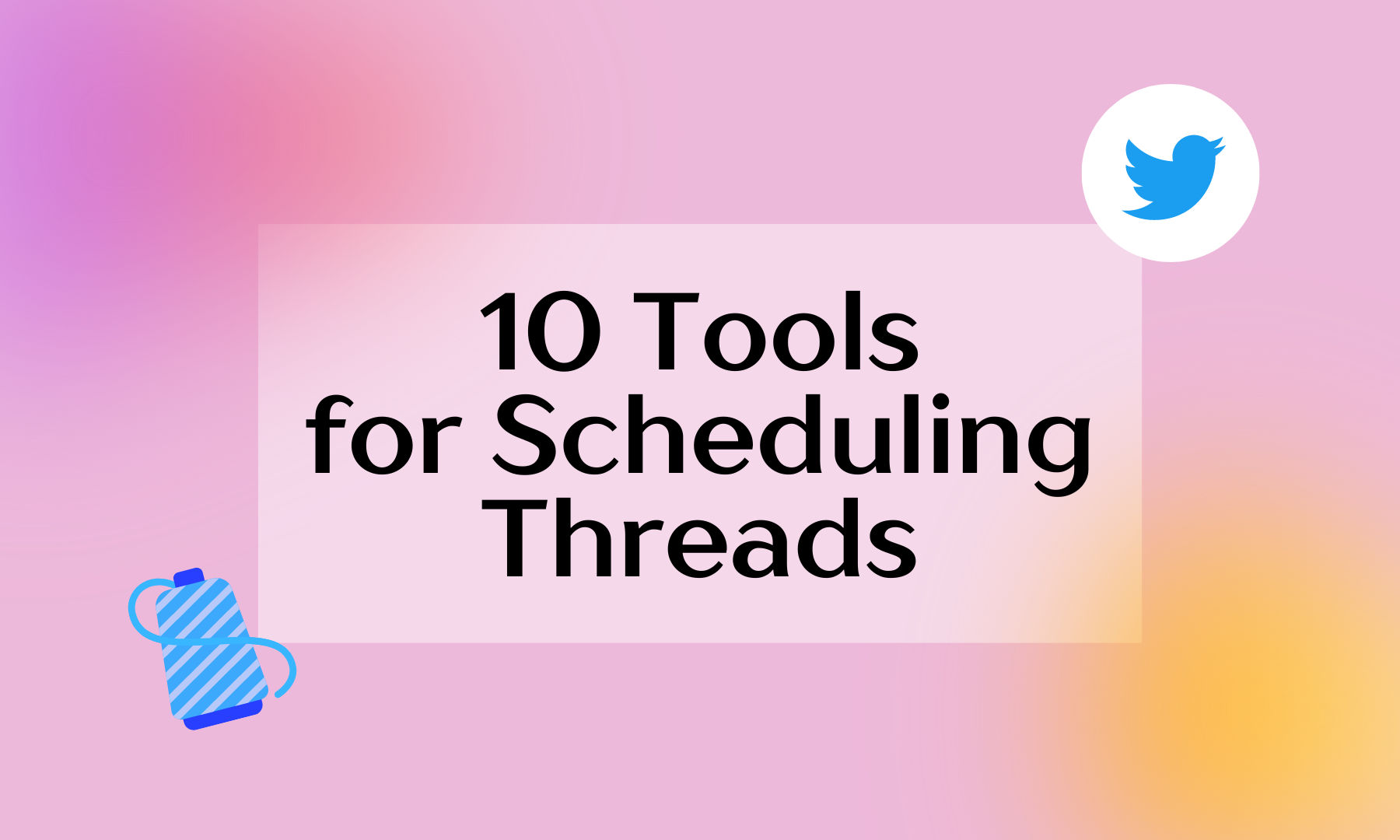 Scheduling tweets in advance can help you save time and stay effective. But did you know that you can schedule entire Twitter threads and have them auto-post at your chosen time? Scheduling threads is easy with the right tools.
In this post, we're sharing the top 10 best tools for scheduling your Twitter treads in advance.
Thread Creator is the best way to schedule Twitter threads. With Thread Creator you can auto-retweetyour thread after a certain time to boost engagement, duplicate older posts to recycle content, add tweet intervals and much more.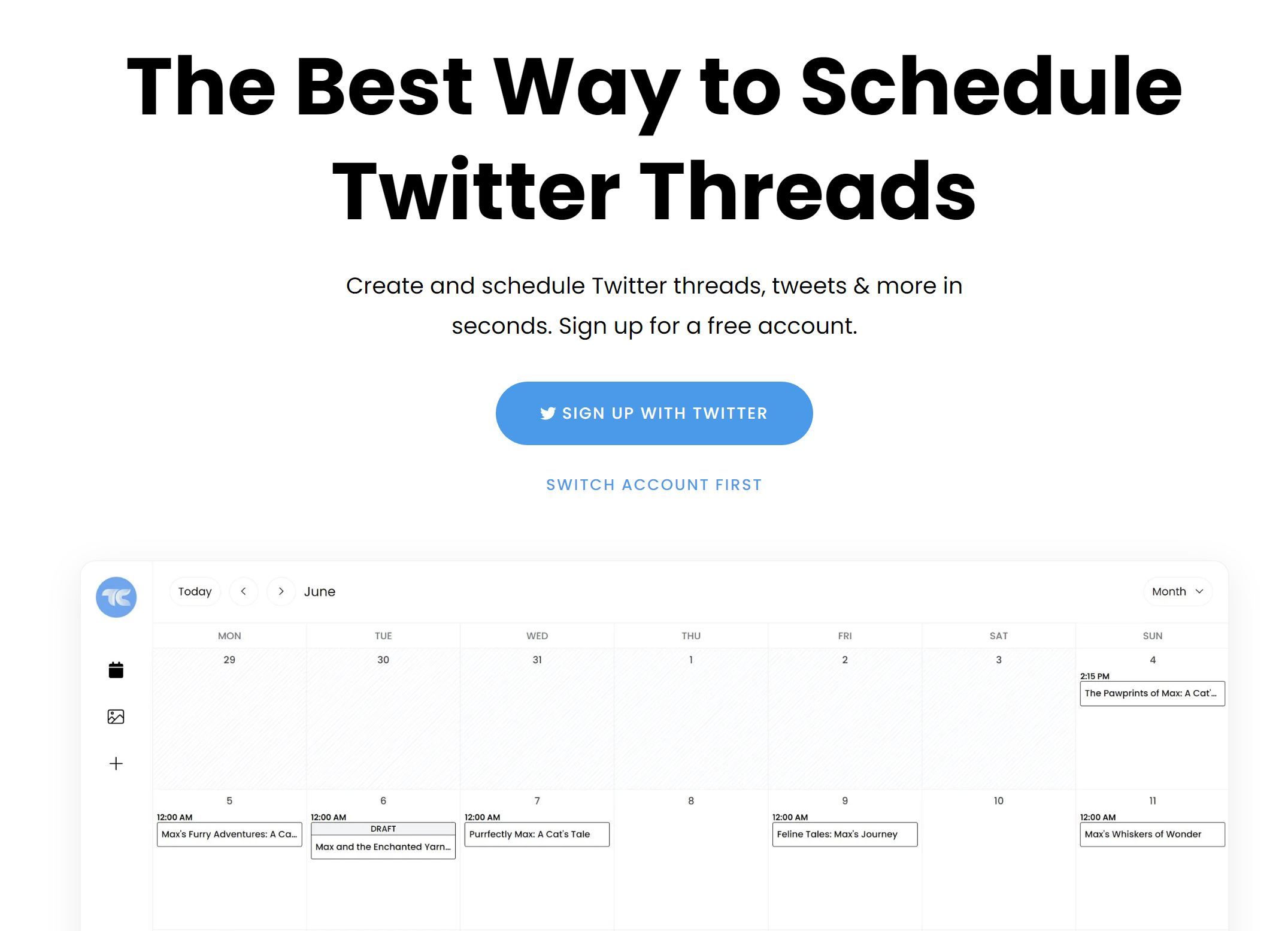 Price: Free
Website: https://threadcreator.com
TweetDeck is the official tool by Twitter that allows you to manage multiple Twitter business accounts. With TweetDeck, you can create, schedule and analyze your tweets and threads' performance in one place. This is a great tool for social media managers specializing in Twitter management.
Price: Free
Website: https://tweetdeck.com
Pallyy is an amazing social media management kit that allows you to publish tweets and threads along with other social media posts.
It also features a unique ai-powered tool that helps you create and publish Twitter threads in just a few clicks. Just type a long caption or paste text from your blog post into the ThreadMaker and the tool auto-generates a thread.
Price: Free
Website: https://pallyy.com/tools/twitter-thread-maker
Typefully is a tool specifically developed for posting on Twitter. It launches with a simple tweet creator box that allows you to type lines of text, add images, and can auto-generate a thread from your keywords.
The inbuilt ai writing tool can also help you improve your grammar and change the tone of your tweet.
Price: Free
Website:https://typefully.com
Tweet Hunter is a scheduling tool that allows you to automate your tweets and threads in one sitting.
With Tweet Hunter, you can identify the top-performing tweets based on a keyword. Add your own spin to these tweets to make them sound like you and then schedule them in a thread. The app also gives you daily suggestions and ideas for threads so you can stay active.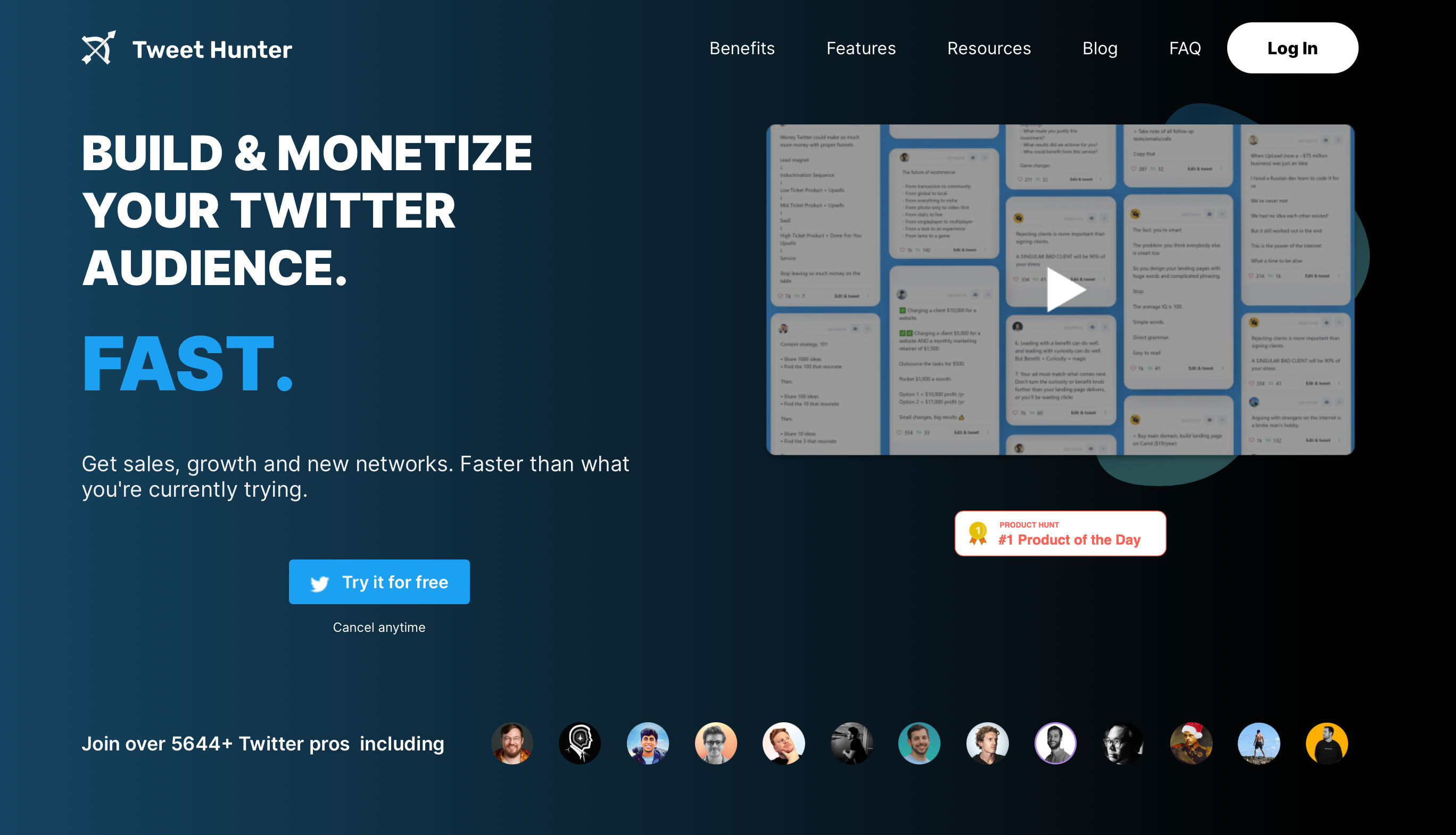 Price: Starts at $49/mo.
Website:https://tweethunter.io
CircleBoom is a complete Twitter management tool that allows you to create and schedule up to 25 tweets in a single thread.
You can also manage multiple Twitter accounts in one dashboard and save time on creating tweets by using pre-designed templates.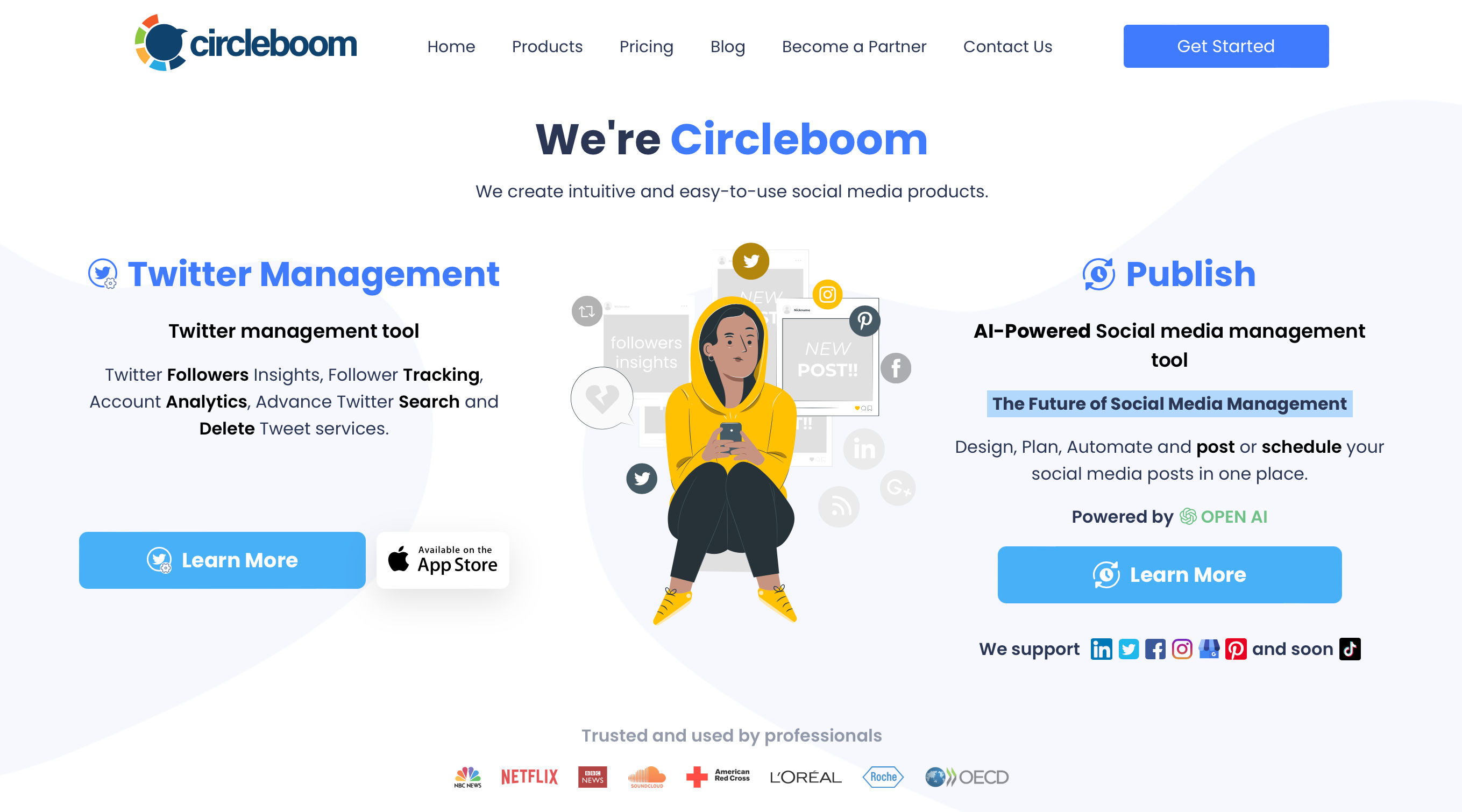 Price: Free, paid plans from $17.99/mo.
Website:https://circleboom.com
ThreadStart is a comprehensive tool developed for Twitter creators. With ThreadStart, you can write tweets, analyze your content, and engage with your followers.
This tool also comes with smart features that allow you to split the text into several threads and even improves your writing.
Price: Free, paid plans from $9/mo.
Website: https://threadstart.io
Hootsuite is a popular dashboard used by social media managers.
It allows you to create and schedule tweets in bulk ahead of time and add your team members to ensure your content stays on brand and meets your KPI targets.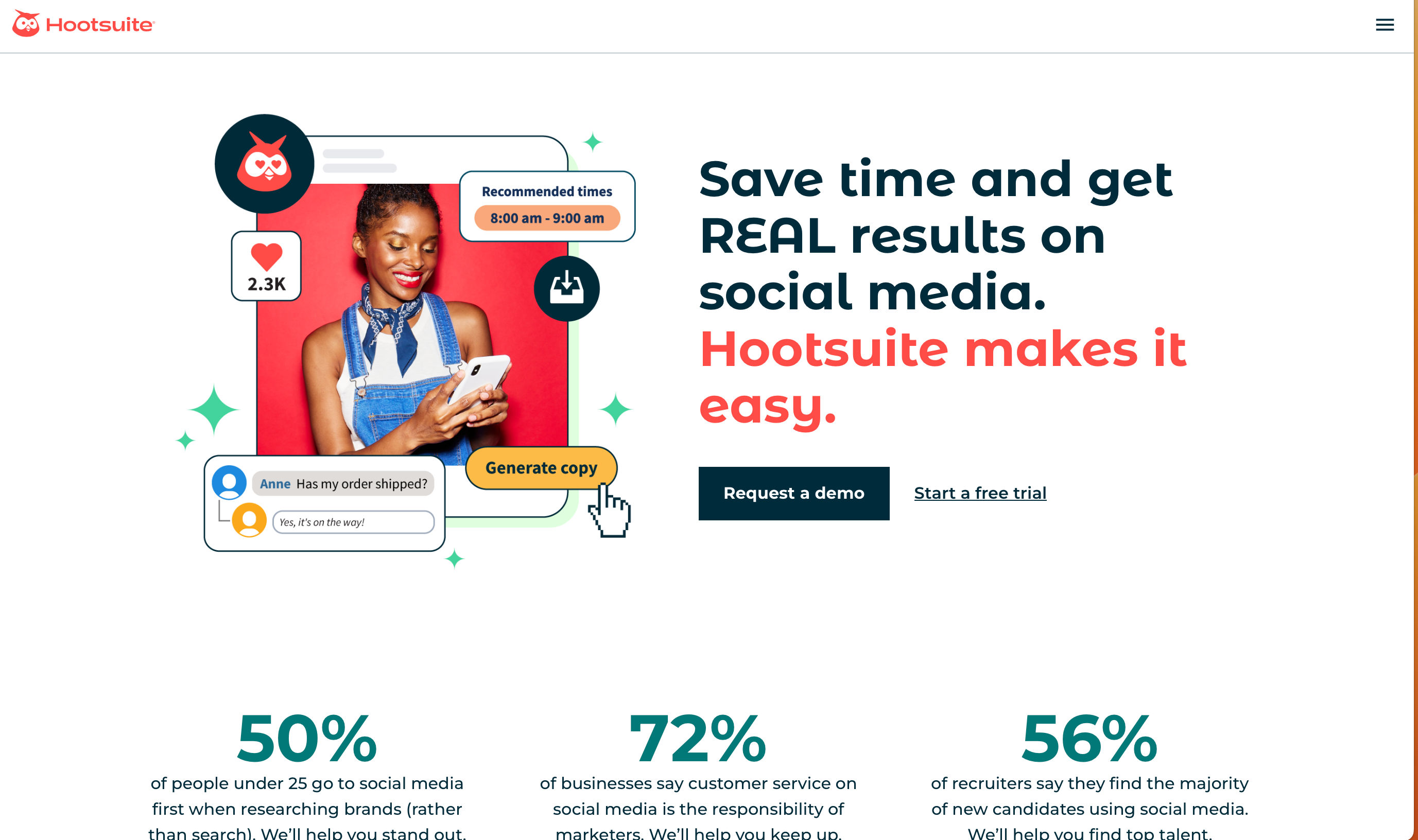 Price: starting from $99/mo. for 10 channels
Website: https://hootsuite.com
Buffer is another social media management tool that offers tweets and threads publishing. You can also customize scheduling time for each individual tweet in a thread.
Additionally, Buffer has a browser extension that helps you easily add tweets to your threads while browsing the internet.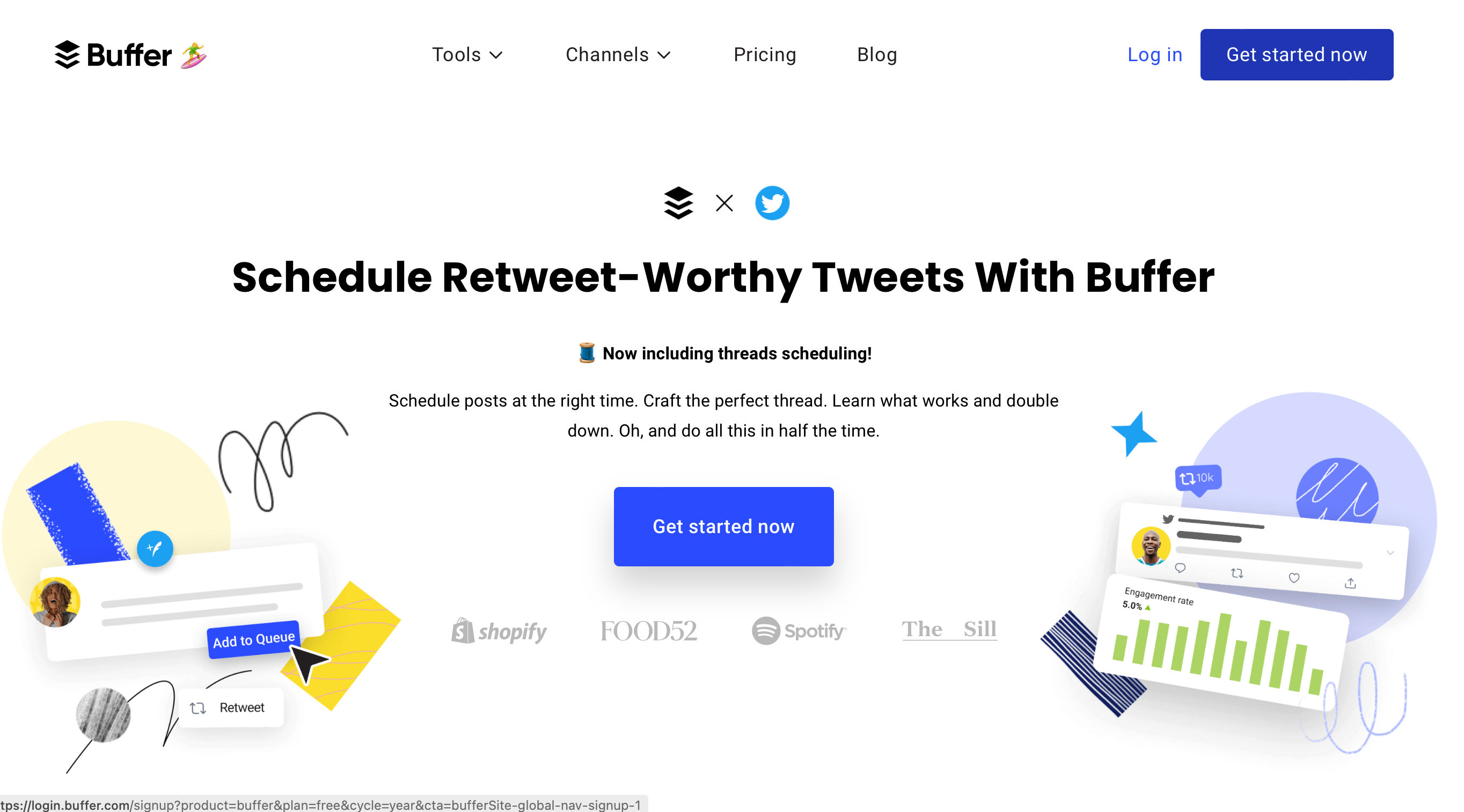 Price: Free, paid plans from $6/mo. for 1 channel
Website: https://buffer.com/twitter
SproutSocial is a content management tool for professional marketers and agencies. It's best used by teams and social media managers who want to capture detailed post insights and reports.
With SproutSocial, you can schedule multiple tweets and threads in advance and use the analytics function to track the success of your marketing campaigns.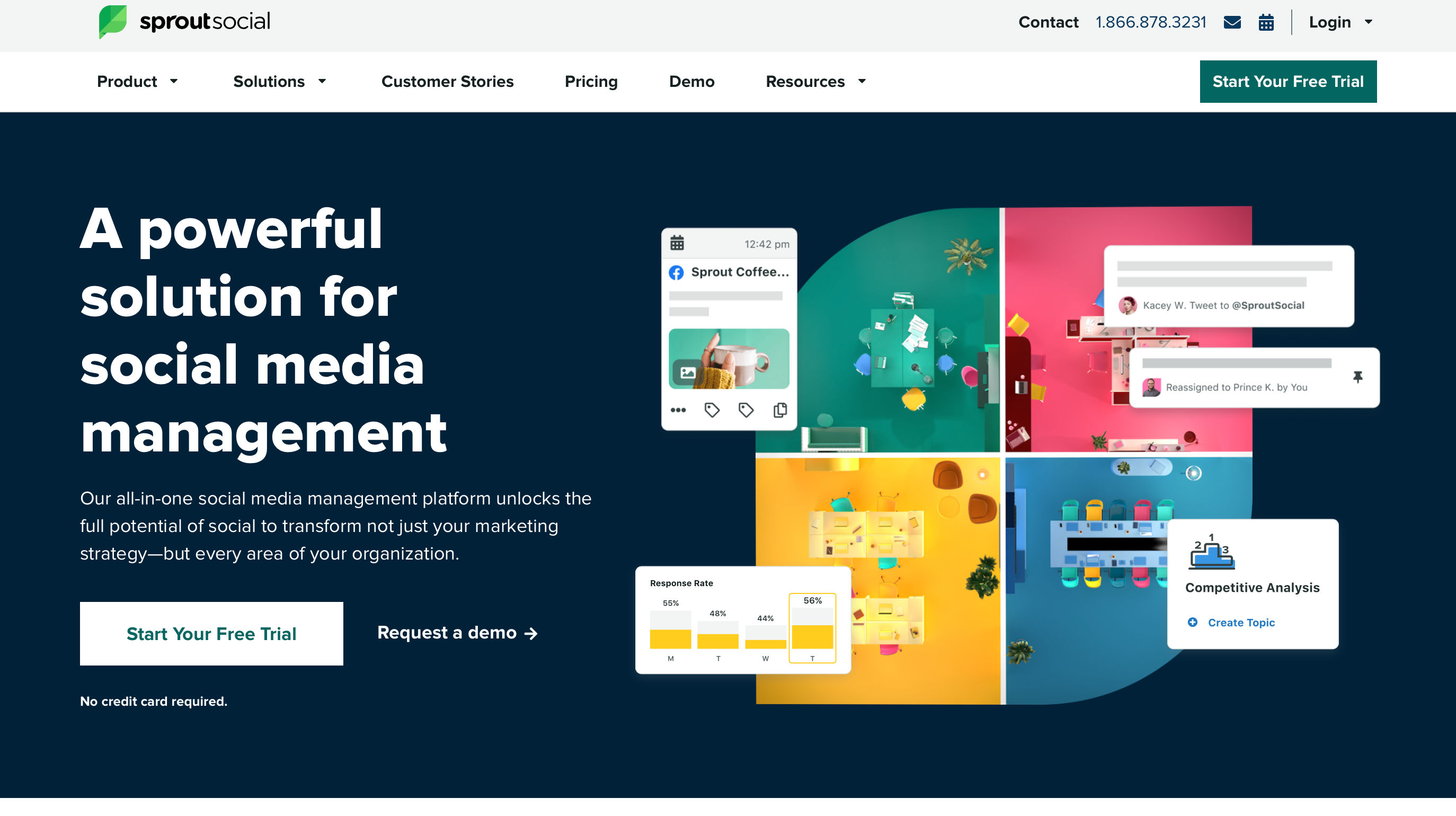 Price: starting from $249/mo.
Website: https://sproutsocial.com
Thread Reader App is an indie tool designed to help you create tweets and threads that are easy to read. Just paste an URL to a tweet or type a keyword and the app generates a thread for you.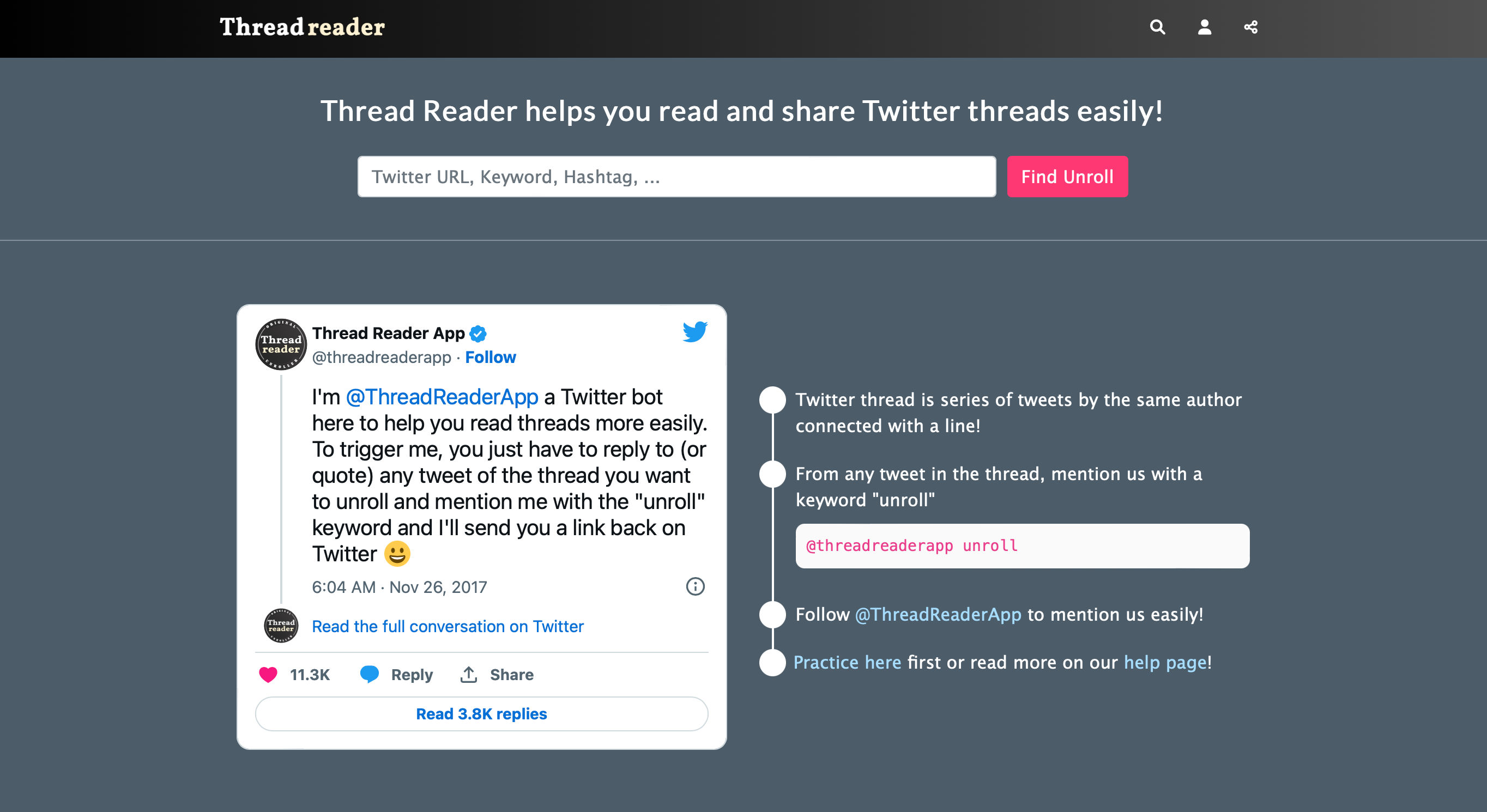 Price: Free
Website: https://threadreaderapp.com/